This time, to Start Your Blog, If you have wondered how to start a blog, you are in luck because that is exactly what We going to show You.
10 Minutes is all you need, and you don't need any Knowledge Of HTML, Coding Or Graphics Design, Just you have simple Compter Skills.
Just Follow the simple steps bellow, and your blog could be ready in 10 Minutes.
If you have any errors while Creating of Blog please comment I will give the solution for that.
How to start a blog In Four (4) Steps
1. First Know Why you want to start a blog.
2. Decide what your blog about.
3.choose the best blog platform.(blogger-blogspot.com)
4. login to your new blog and start your blogging
Step 1: Know Why You Want To Start A Blog.
When you know your destination, getting you direction becomes easier, is it Right?
So many peoples start blogs for different reasons. To day, Blogging is great way to Become a better person, you can improve your writing, Get published and Earn money and MORE
.
You can start a cool blog for any of the above reasons.
Step 2: Decide What your blog will About.
It means what type of blog it means for example fashion blog, arts blog, cooking blogs, educational blogs etc.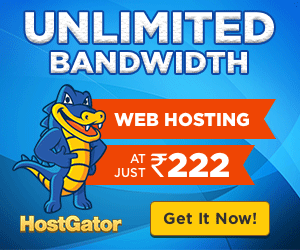 Step 3: Blog platform
we should select a better Platform to your blog, the blog platform is perfect way to reach audiance. Blogger and Wordpress are most users are using and I am also recomended. I am showing here create blog on blogger.
Blogger
is an Google Product You blog Hosted By Google and this most secure site for your blog.
Step 4: Sign to you Blog -- Follow the Images
First you need to go this site
https://www.blogger.com with Gmail or Google account if you dont have you should create one new gmail account.
login with gmail on this site , after click on the New Blog.
Enter blog Title it reflects to the your blog. make it better.
and select blogspot domain name for your blog.
then selct best them for your blog, it attract the so many users dont select which mixed with more colour because its loading to late.
then save. bog was created.
Thats it, Your blog is ready for Blogging Start your blog with your Words.
Thank You for visit our Blog